The concept we were going for was an open plan layout for the workstation areas, incorporating a lot of collaboration/huddle spaces into the general layout. We've brought in round tables, a 12-seater high bench table as an option to stand while working, beanbag area, whiteboard areas and a floor-to-ceiling chalkboard/scribble-board for team culture.
We were going for a "modern industrial" feel with brushed concrete walls, exposed/high ceilings, feature brick wall, drop lights, white tiles and timber and black glass framing. The designers drew inspiration for the entrance "dome" from the EG branding guideline, specifically the curves form the resonate patterns.
The key feature of the entrance is the natural flow into the "PLAY" area, incorporating the kitchen/pantry with high-bench style seating, table tennis area, informal lounge… and of course Adam's brainchild, the Karaoke room.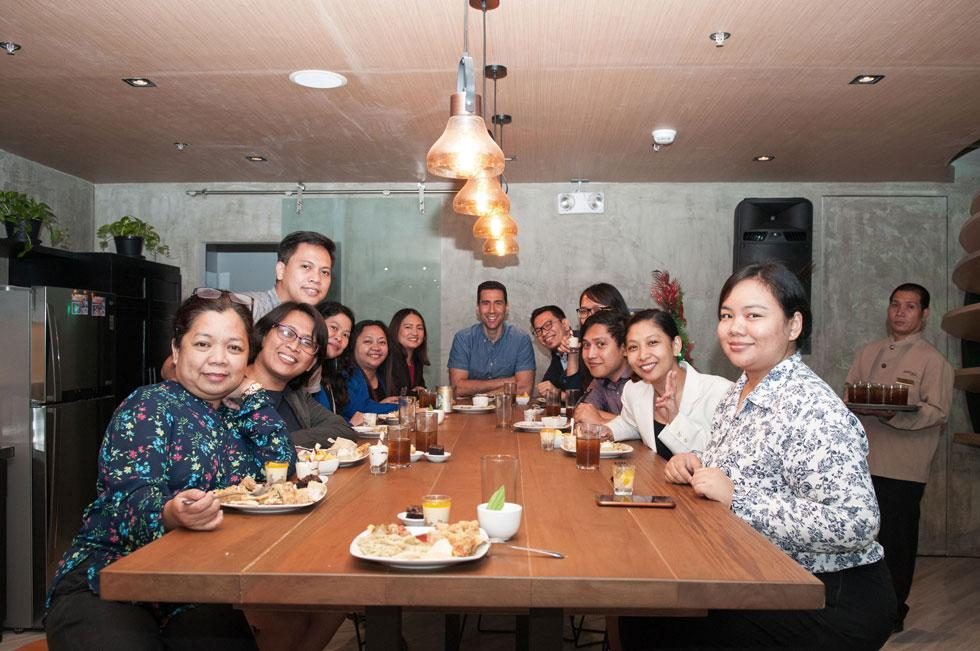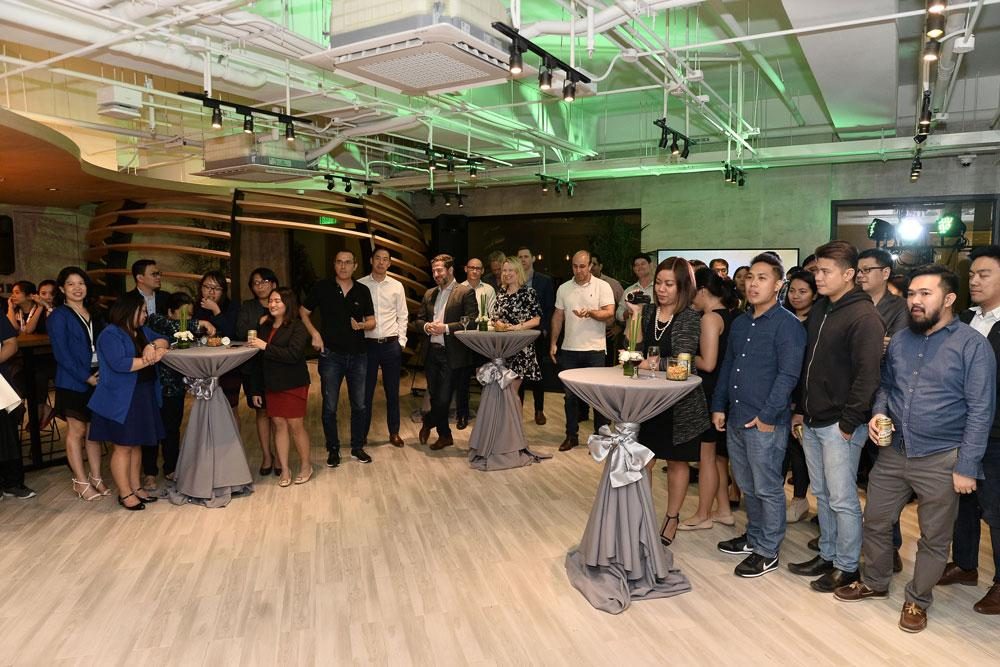 A huge amount of time and effort are all worth it after seeing the new office live and ready for the first time. The long wait is over. We were just seeing updates through photos before, but here we are now… in our second home! Having this amazing office undeniably boost the morale of the Manila Team. It made us feel cared, valued and loved.
We're a team of twenty now, and we can fit up to 90 people comfortably. Goes to show that we, (EG) have a dream to grow and be more successful in the near future. Our incredible break-out space which consists of our lounge area, table tennis, basketball shootout and karaoke room made this office even more special and enjoyable to turn up to work every day. Not to mention that it'll definitely attract new talent. Everyone's favorite is the Karaoke room though including our CEO – Adam Geha.

But above all that, all we have to say is we're very thankful and blessed for this wonderful office and for having EG as our company and second family!