Nobel Peace Prize Laureate, Professor Muhammad Yunus was the guest of honour at a recent EG event hosted by Executive Chairman, Michael Easson. On a warm Sunday morning in March, Professor Yunus delivered a keynote address at the Mint of NSW to a room of visionary leaders from across Australia working in religious, corporate and entrepreneurial areas. Yunus challenged us all to stop dreaming and start acting as he spoke about the practicalities of delivering a world of three zeroes: zero poverty, zero unemployment and zero net neutral carbon emissions.
Professor Yunus delivered a thought-provoking address, daring those in the room to radically rethink their current understanding of education, social welfare and banking. In conversation with ABC's Radio National reporter, Andrew West, Professor Yunus spoke of humans as beings that are not only selfish, but also fundamentally selfless.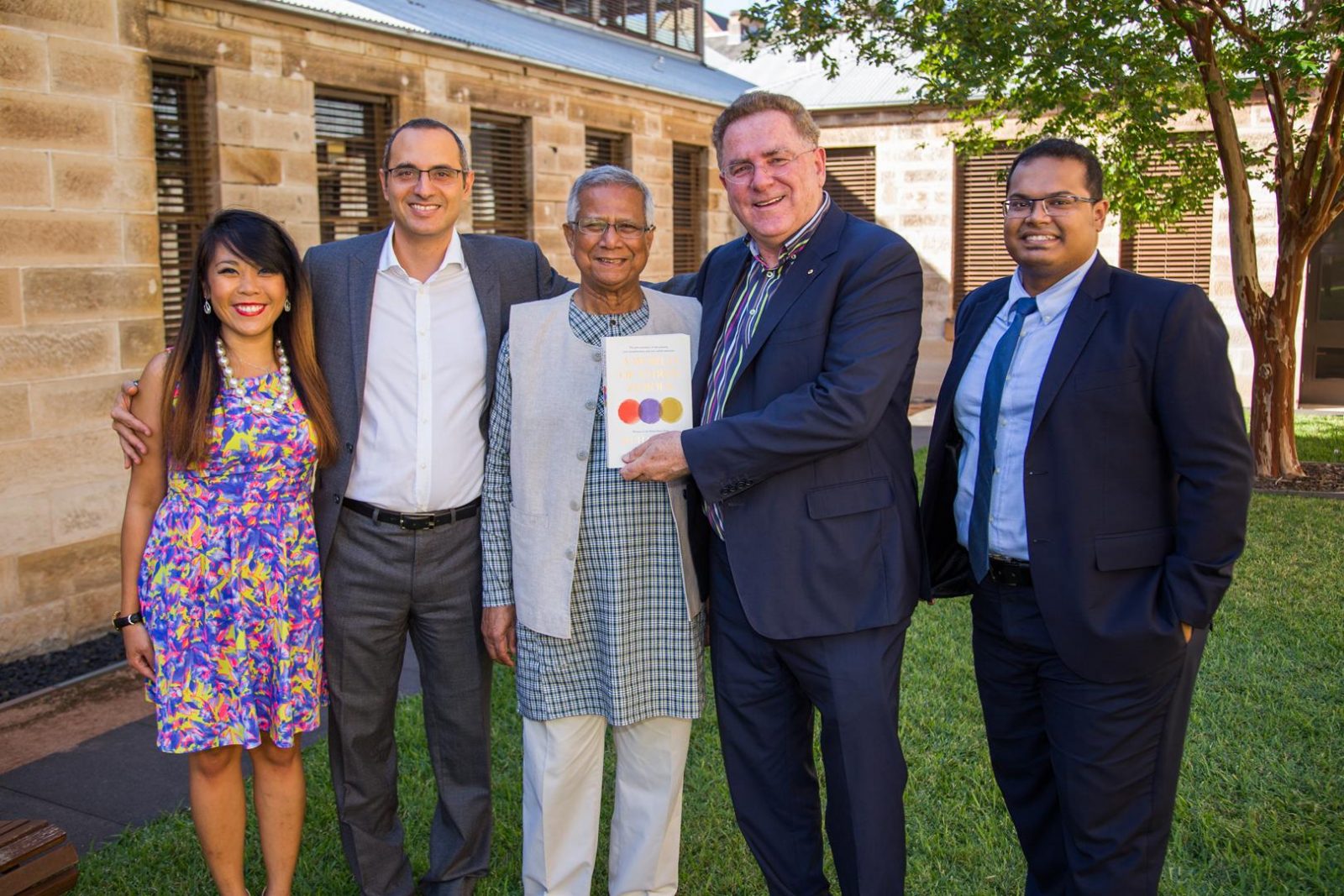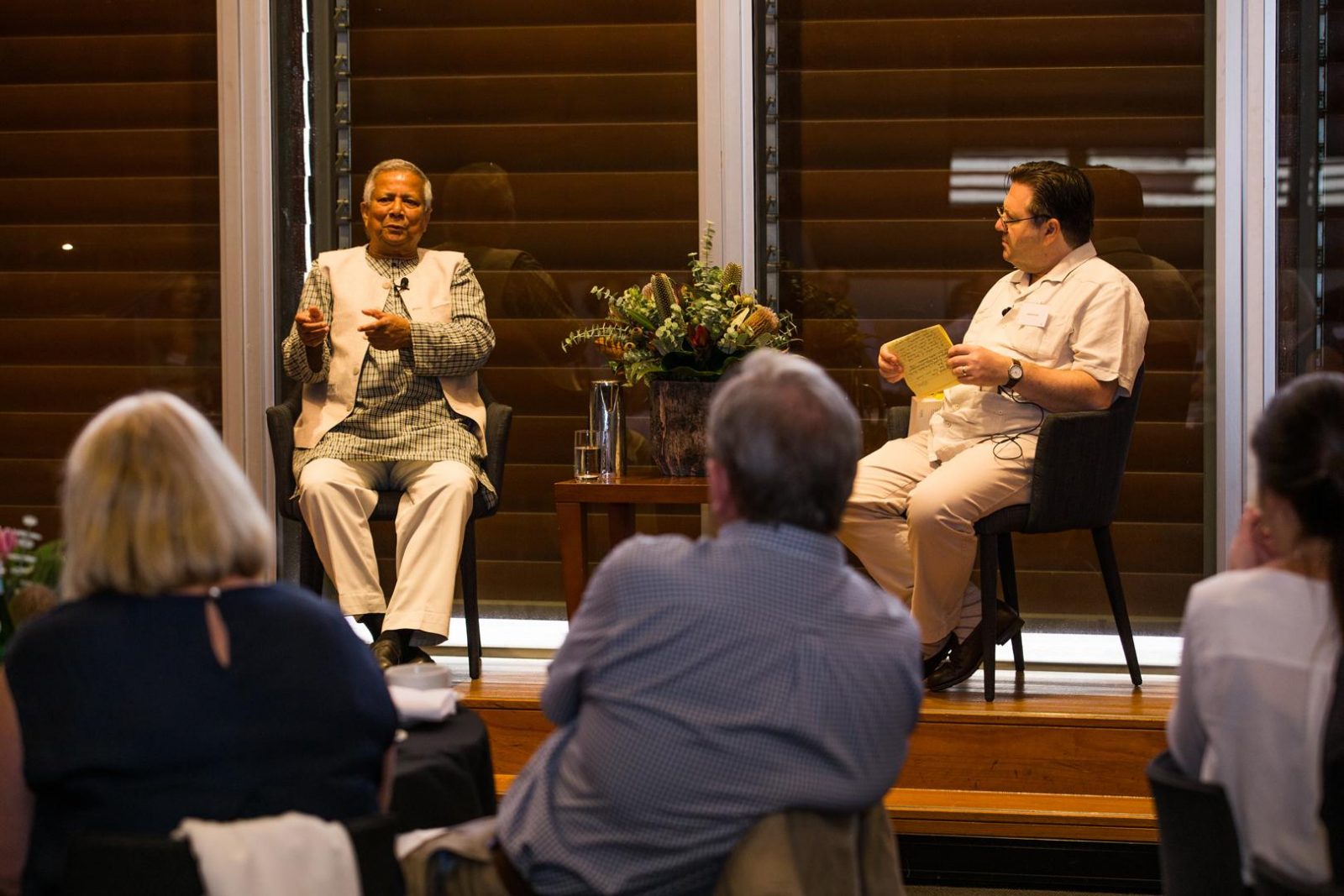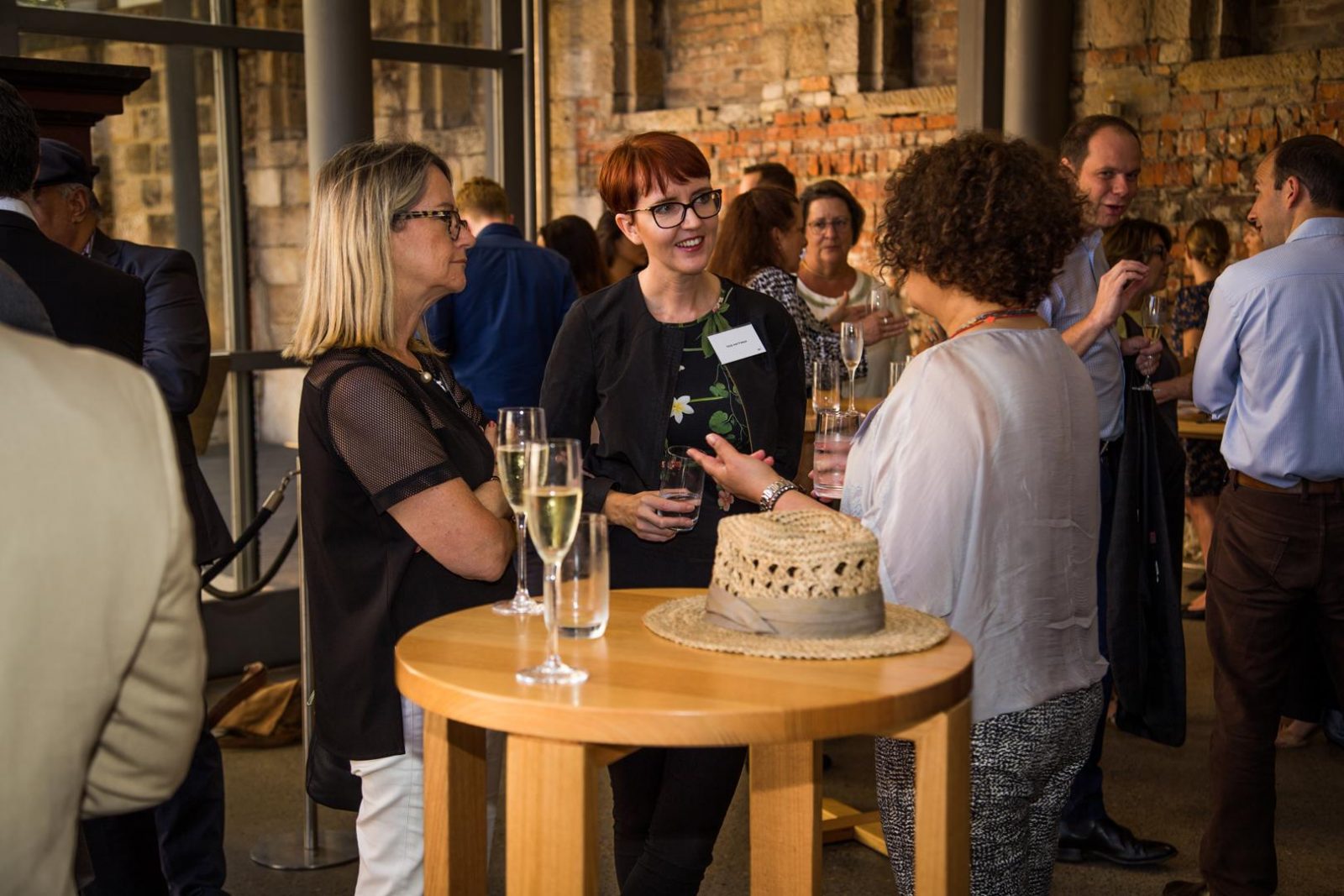 Originally from Bangladesh, Professor Yunus studied economics at Dhaka University before travelling to the United States with a prestigious Fulbright scholarship to complete a PhD in economics. He then began teaching as an assistant professor in Tennessee. In the 1970's, the people of Bangladesh experienced extreme famine amid a passionate campaign for independence. Yunus spoke of his need to return home because there were so many issues and so much that he could do to help.
In Bangladesh, Yunus became the father of microcredit and founder of the Grameen Bank. This organisation has reversed conventional banking practice by extending small, collateral-free loans to support creative entrepreneurship and alleviate poverty. After covering more than 97% of villages in Bangladesh, the Grameen Bank has spread its vision of a bank for the people to a global scale. Branches now operate in the US, the Philippines and regional Australia and continues to grow.
This social enterprise marks a new era of capitalism, founded on entrepreneurship and rebuilding education to make young people 'life-ready' not 'job-ready.' Yunus is innovating a world where charity is sustainable; a world where social duty is an integral part of our business world.
Thank you to Kat Dunn of Grameen Australia and Naomi Steer from UNHCR for their contributions to the event and to Andrew West of Radio National for opening up the conversation around microfinancing.
Professor Yunus' book, The World of Three Zeroes, is now available on Amazon.com and at participating retailers.