EG is thrilled to announce that two of our development projects have been named finalists across three categories in the 2019 UDIA NSW Awards for Excellence.
The Flour Mill of Summer Hill is a finalist in two categories, both 'Excellence in Urban Renewal / Adaptive Reuse' and 'Excellence in Mixed-Use Development'. These awards recognise the community precinct as a demonstration of heritage revitalisation and integration, comprising at least three substantive uses, in the established urban Summer Hill area.
In adaptively reusing its existing cultural heritage including the Mungo Scott Building, the towering silos, and the surrounding mill buildings, the architects and developers, overcame many engineering and structural challenges to maintain a similar site footprint and best preserve the site for the community.
With thanks to our joint-venture partners Daiwa House Australia and Cosmos Australia, the industrial complex is one-of-a-kind in the Sydney area – a compelling and impressive landmark with considerable heritage focus, architectural and engineering value. These values are kept alive in the adaptive master-plan development that stands today, honouring all the Mill represented to the local community.
The Flour Mill has already been recognised in NSW as a benchmark in Urban Design.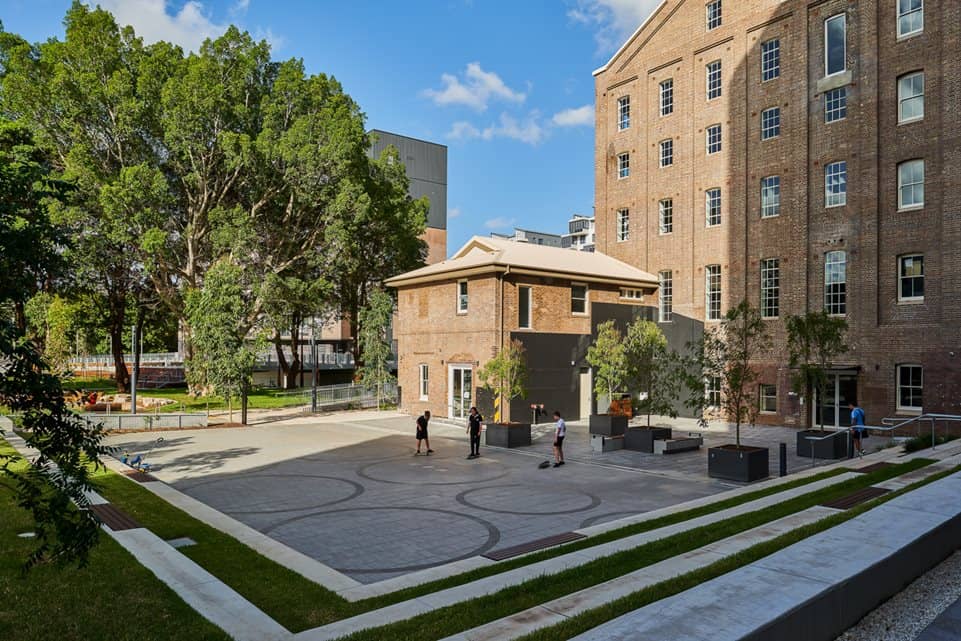 Additionally, the Bosco Apartments is a finalist for 'Best Medium-Density Development: Above 75 Dwellings'.
Located on the corner of the two main roads in the tranquil suburb of Five Dock, the Bosco Apartments is considered a 'Landmark Site' for the Canada Bay Council. Completed in September 2017, the iconic site was redeveloped into a 152-unit master plan over nine apartment blocks.
The development adopts a contemporary approach to the Mediterranean style found in Italianate architecture with external materials such as striking sandstone, terracotta and chocolate Roman brick, honouring the traditional nature of Five Dock's established architecture. Among the unique features of the development is the ground plane, where building placement allows for extensive communal areas and courtyards.
Congratulations to the EG Developments team, our joint venture partners Daiwa House Australia and Cosmos Australia, our team of architects and consultants and the other finalists. The category winners will be announced at a Gala Dinner on August 2nd, 2019.