Across the globe, big questions are rightfully being asked by institutional investors about how to identify and navigate income-generating opportunities. Is there significant variation in global markets about recession expectations? How long can we expect cash rates to continue rising? How do I protect my capital while still securing adequate returns?
The lack of clear answers to any such questions has directed investors away from real estate equity deals. It is true that volatility in the market means equity loses the first dollar. In fact, EG has chosen not to do a real estate equity deal in the past 12 months because we have not seen adequate value or risk-adjusted returns for our investors.
That does not mean we are sitting idle. As an experienced Australian commercial real estate investment manager, with more than A$5.0 billion [US$3.4 billion] in assets under management, we see the good, the bad and the ugly in this market cycle.
The Good: Value in equity deals is rare, but equity expertise remains invaluable.
While it is the differences that distinguish real estate debt opportunities from equity in the current market, it is the similarities between the two that can make or break success for investors. Managers with equity investment expertise can provide more rigorous assessments of opportunities than their debt-exclusive counterparts. The same equity-underwriting structure can be applied to analysing debt opportunities, ensuring all asset- and market-level risks are accurately priced into loans.
The shared expertise amongst management teams with strong communication allows for more high-conviction lending at all stages of the process. From structuring to reporting, to marking key milestones and sector-specific knowledge, managers with equity experience are better equipped to offer institutional investors all-round support.
At EG, for example, we draw on our equity expertise to devise detailed scenarios and sensitivity analysis to get comfortable with our own view on value. In specific cases where assurance is required by investors on a particular deal, EG can conduct an in-house value appraisal, though this is always still corroborated with an independent valuation.
The Bad: If things go wrong, inexperience is the worst news.
While it is never a manager's intent to have a loan default, if bad news arises, it is only made worse when handled incorrectly. Managers must be confident in managing a crisis to ensure that bad news travels as fast as good news and that investor funds are recovered as the highest priority. Prior experience with enforcement serves a managing team well in unfortunate circumstances.
Equity experience can also offer institutional investors the ability to extract all value possible by improving assets and increasing value. EG's internal, active asset management has been a vital part of our engine room executing strategies across all funds and mandates.
The Ugly: Navigating new opportunities gets messy without a guide
The non-bank lending sector in Australia is still in its embryonic stages. Full knowledge that finance is more challenging to obtain from the major banks has seen some higher-quality borrowers shifting to nonbank lenders, largely due to quicker turnaround times with increased certainty to obtain loan approvals, followed by immediate access to funds. Non-bank lending has grown rapidly since 2015, according to the Reserve Bank of Australia (RBA) as of March 2023. The increase has mostly been driven by mortgage lending, with an average increase of almost 15 per cent per year.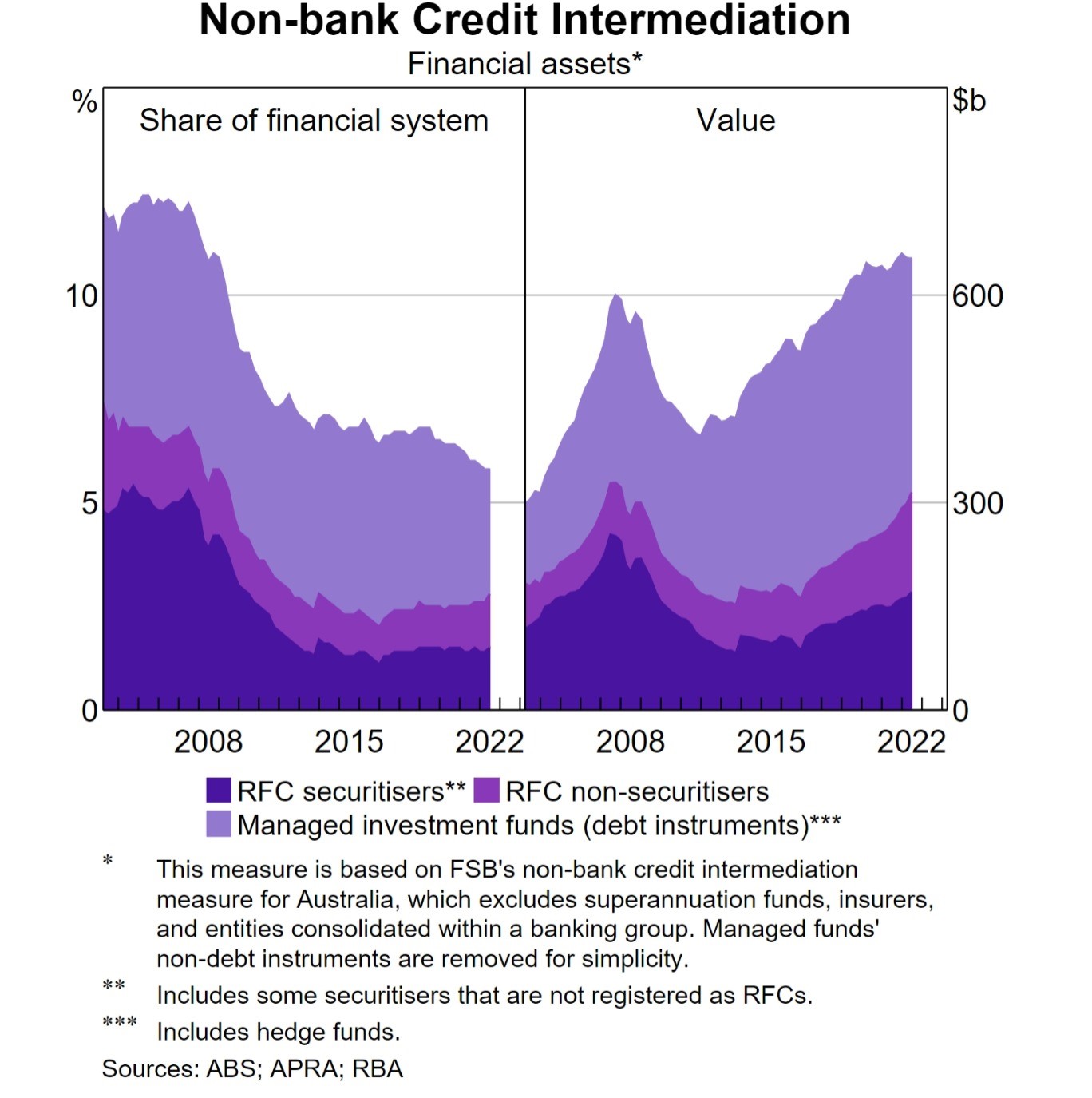 But in the rush to participate, there is still much to be said about the maturity of the sector. Steering through a volatile market, let alone an emerging sector is that much harder to navigate without a guide. There's no question income generating opportunities are available for institutional investors in commercial real estate debt. However, to enter the market without first understanding the good, the bad and the ugly of nonbank lending in Australia is a decision made at the peril of your reputation and returns. That's why at EG, we utilise in-house skills to assess each real estate debt opportunity through the lens of an equity investment, allowing a full understanding of the risks associated to generate secure and consistent returns for investors.