EG's Future Calling thought-leadership series recently gathered, with young professionals in the Capital Transactions, Banking and Venture Capital industries discussing the concept of risk, and how it has been redefined in light of the COVID-19 pandemic.
Held last Friday, an exclusive group of twenty young professionals were invited to the lunch at Italian restaurant Matteo in Double Bay, hosted by Sean Fleming, Head of Capital Transactions at EG.
The group heard from guest speaker Peter Deans, former Chief Risk Officer of the Bank of Queensland and Founder and Creator of 52 Risks®. Peter is one of the region's leading authorities on risk management. A regular speaker both here and overseas, he was awarded Australian Banking & Finance magazine's Chief Risk Officer of the Year award in 2014, 2015, 2016 and 2018.
The pair led a thought-provoking Q&A session with Deans offering expert insight from his 30 years' experience in the banking and finance world.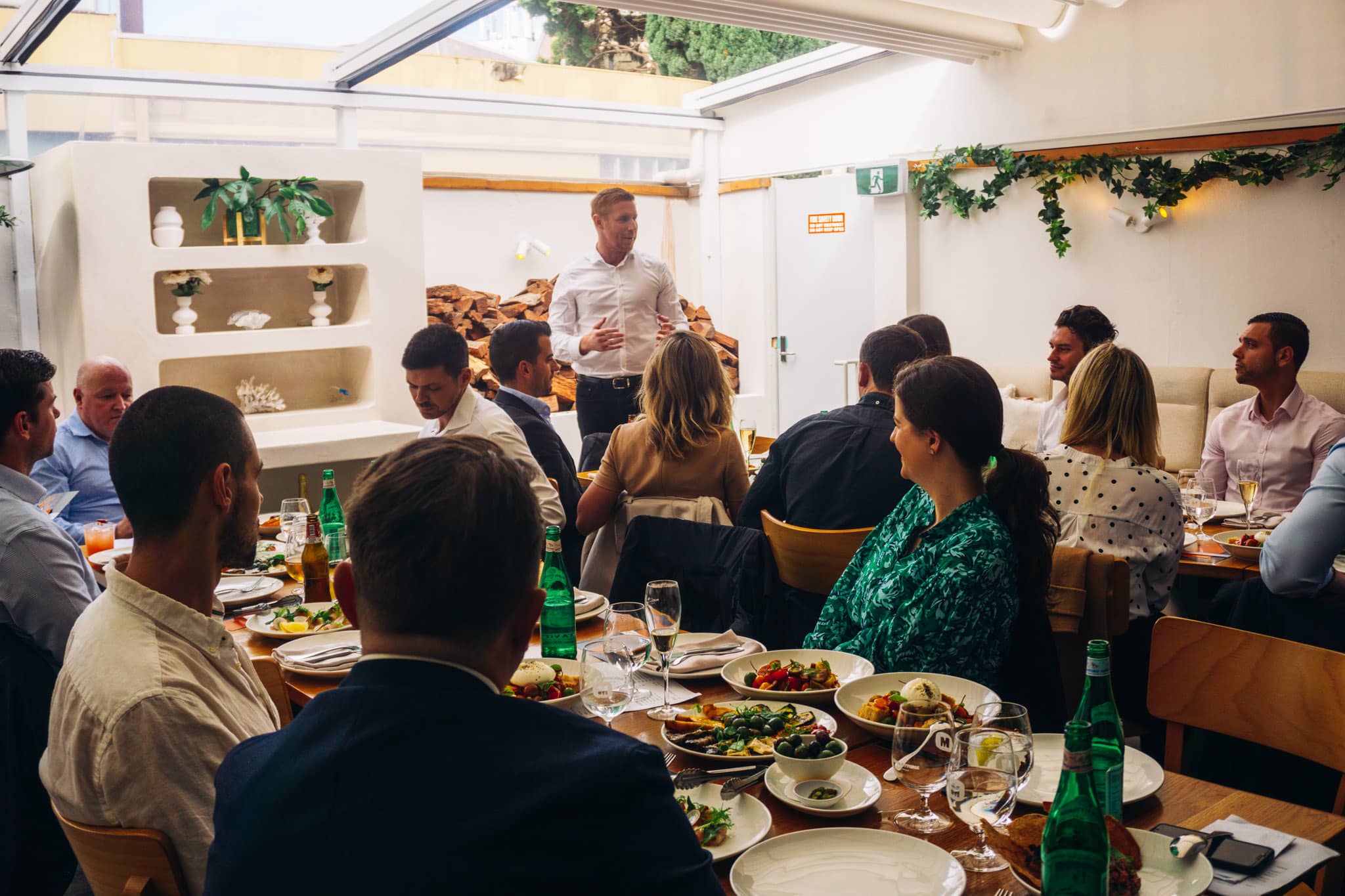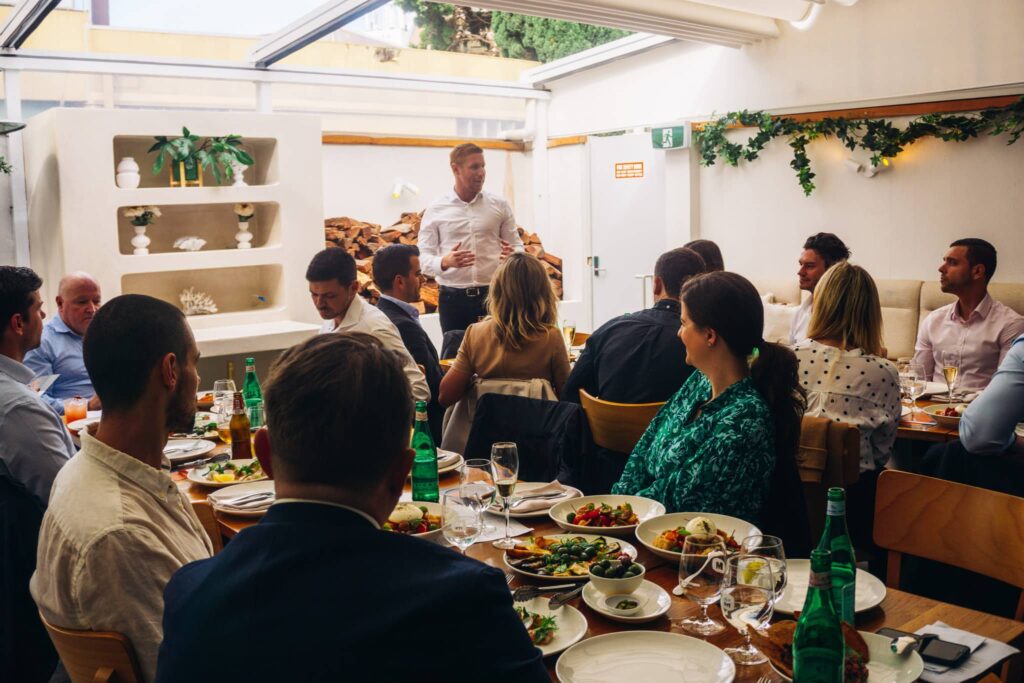 "As young professionals, it's a privilege to hear from Peter on the importance of making bold yet considered decisions in risk-taking", said Sean Fleming.
EG's Future Calling series creates unique opportunities for the next generation of property leaders to collaborate and discuss the future of our built environment.