After its successful launch in 2019, EG's Future Calling thought leadership forum has gathered again to share their predictions for urban living post-2020.
Undeterred by the challenges of the year, this more intimate #DevelopersEdition lunch event assembled an exclusive group of thirteen professionals at Chin Chin restaurant in Surry Hills. Kickstarting the event, EG's own Pishoy Gobran and Sarah Mathews challenged guests to consider how they "work, live and play" in their new normal. The diverse group of property professionals offered their insights from the design of their living spaces, the liveability and amenity of their suburb, as well as the true value of corporate travel.
The most intriguing insights of the day were live scribed and digitally displayed by artist Bill Hope.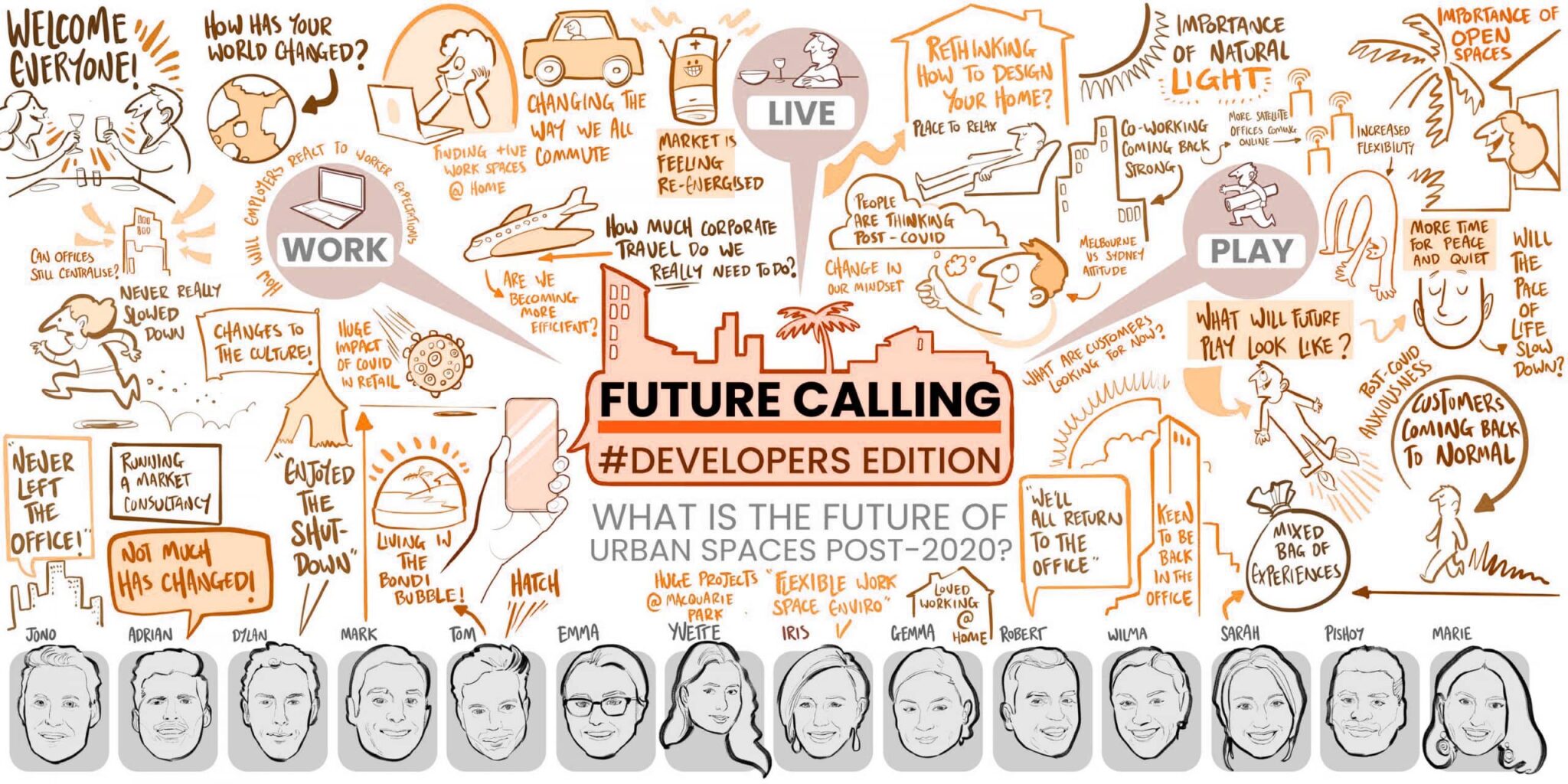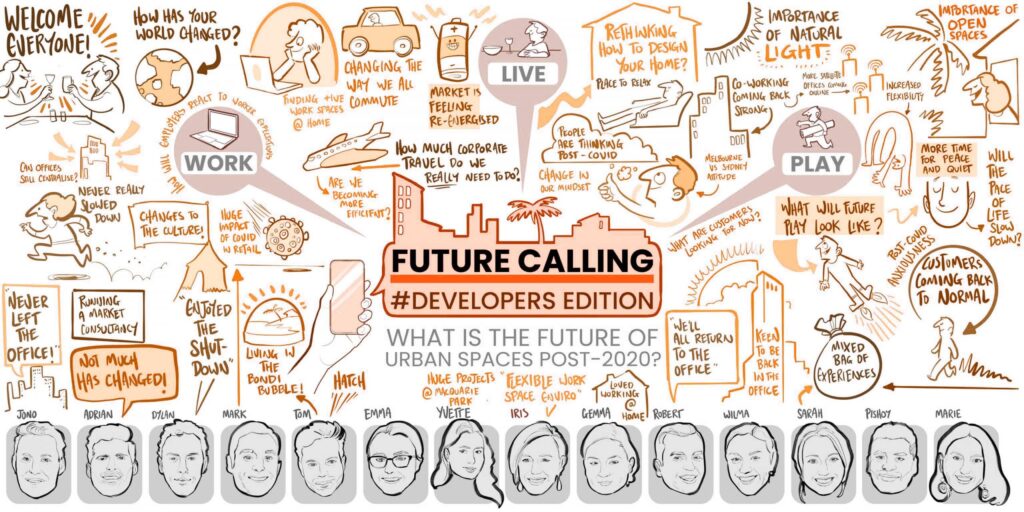 "The challenges of 2020 only made this thought leadership event all the more important for future property leaders," said EG team member, Pishoy Gobran. "The built environment must now adapt to the changing needs of society."
EG's Future Calling series creates unique opportunities for the next generation of property leaders to collaborate and discuss the future of our built environment. The series will continue in 2021.