Exploring innovative practices and committing to pathways for reducing carbon emissions is critical within the built environment.
New technologies are entering the market and they must be embraced, as it provides us with effective methods to successfully measure and manage climate change.
EG has been dedicated to adopting modern methods for energy efficiency across the Delta Fund portfolio. Our approach has helped us achieve a weighted average NABERS Energy rating of 4.6 stars in March 2023, an uplift of 2.4 stars since acquiring the assets.
The most significant improvement has been on a 100-year-old heritage building situated in Canberra. At the time of acquisition, the building had a 1.0 star NABERS Energy rating. Rather than turning a blind eye to the situation, we explored the building's potential and adopted new approaches. Today it achieves 3.0 stars, with an expected uplift to 4.5 stars on a whole-building basis by the end of the year.
The results were achieved by decreasing energy consumption by 38% against the building's baseline and the exact same decrease took place with water consumption year on year.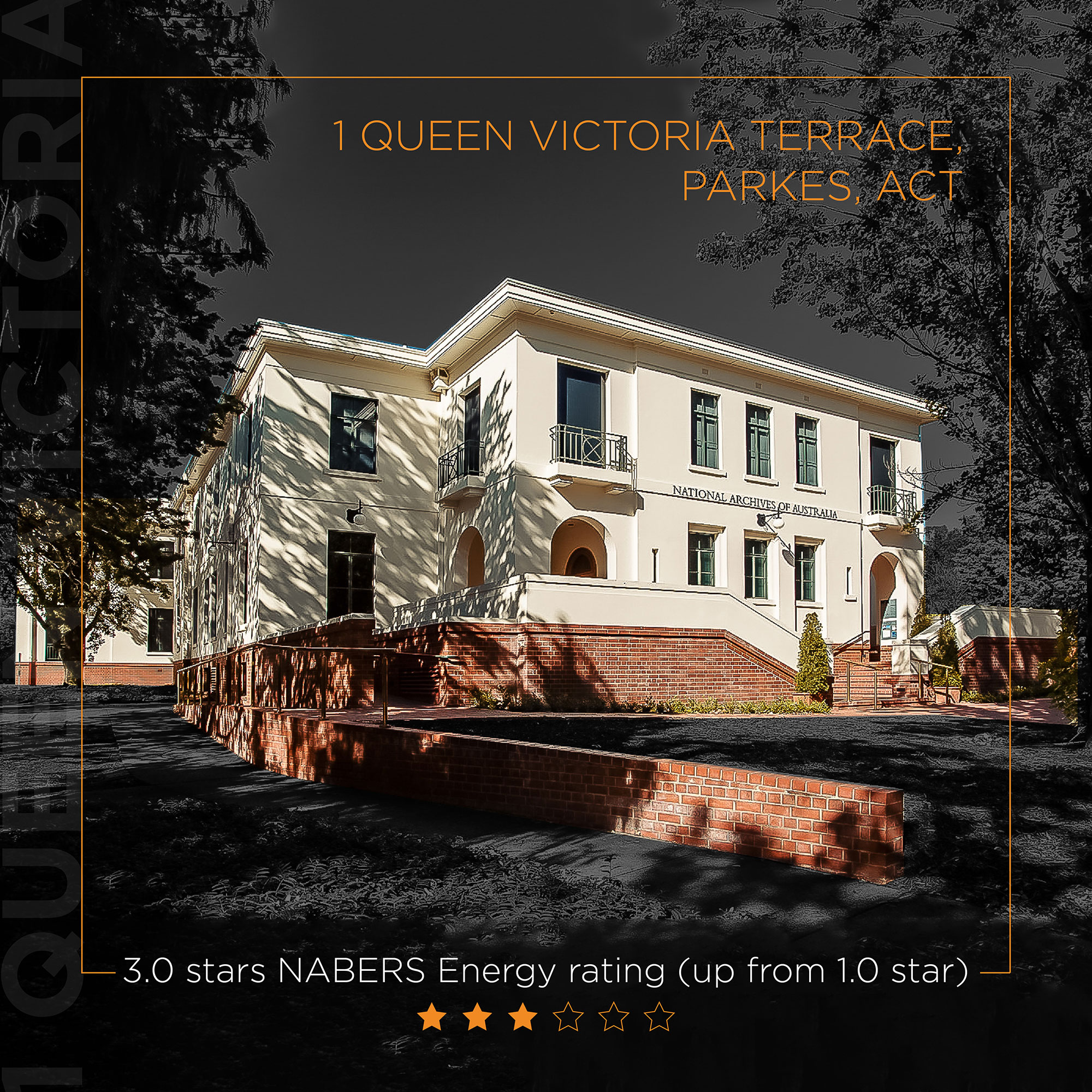 Our philosophy for the Delta Fund
Rather than knocking down assets and constructing brand new hyper-efficient buildings, with a huge-embodied carbon footprint, EG recognises that the greenest building is the one that's already standing.
By focusing on the potential of existing buildings, including pricing in ESG risk and opportunity, we are ensuring that a lasting positive impact is delivered along with a strong financial return through the Delta Fund.
EG's Build In Good approach to investing, and the support of our investors, have allowed us to implement a bespoke program to optimise buildings to release their green potential. We are convinced that our focus on optimising current assets rather than building new ones for our Fund is the right approach to reducing emissions.
Climate action must start now
Unfortunately, Australia ranks as one of the worst-performing countries according to the Climate Change Performance Index 2023, to be exact 55th out of 63 countries.
This means that our nation is falling short of the Paris Agreement target of keeping global warming to 1.5°C below pre-industrial levels. Further, Australia is among the nine countries responsible for 90% of global coal production and plans to increase coal and gas production by over 5% by 2030. An increase that is not compatible with the global 1.5°C target.
As one of the country's largest uses of energy, the property industry must take action. Buildings make up 39% of total global emissions, with 28% linked to building operations.
That's why EG is implementing change now through the Delta Fund, by optimising existing buildings and extending their lifespan as they transform to be greener, rather than constructing 'more sustainable' buildings.
We are aware that an estimated 80% of buildings that currently exist today will continue to stand in 2050, which means we must address the carbon emissions of the built environment.
We'll continue to keep our stakeholders updated on our plans to generate more positive impacts to create a lasting legacy for our investors.
Learn more about our Delta Fund: eg.com.au/investments/delta