The fourth instalment of EG's Future Calling series has presented a fresh perspective on asset management by the next generation of industry leaders.
In a collaborative discussion held last Friday, 20 young professionals working across asset and property management, capital transactions and leasing gathered to ask and answer the bold question, "how should the industry respond to the future of increasing tenant expectations?"
More information about content of discussion based on live scribe artwork.
The event, titled "When Tenants Say Jump…" was hosted by EG Asset Managers Jason Severino and Kaimel Tayyar. As the conversation unfolded, the key points were visually depicted live by a talented digital artist, Diana Ayoub from Sh8peshifters.
"There is clearly a need to be having these daring conversations more often," said Jason Severino. "Who is invited to the table for that conversation is just as important as the content."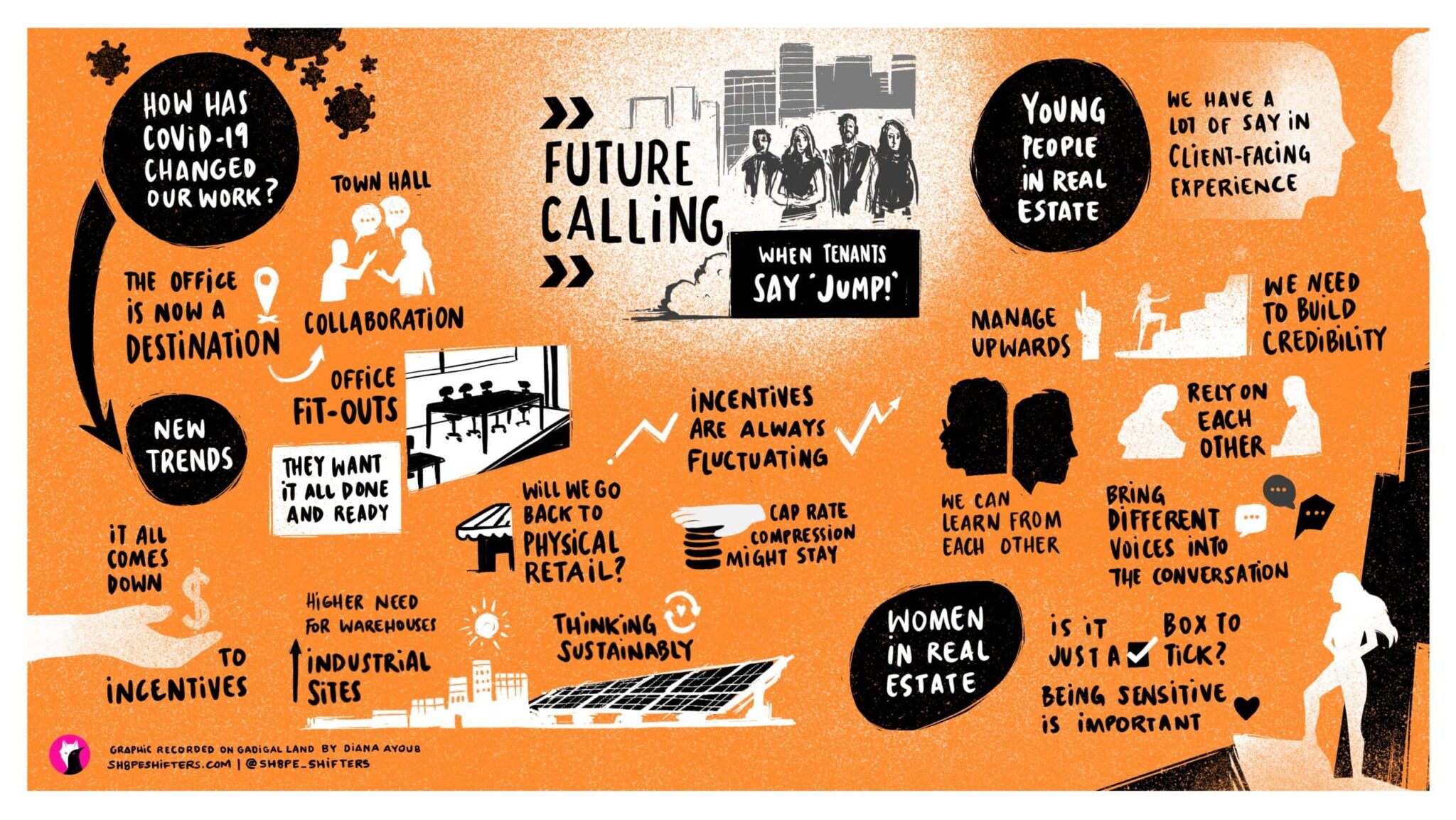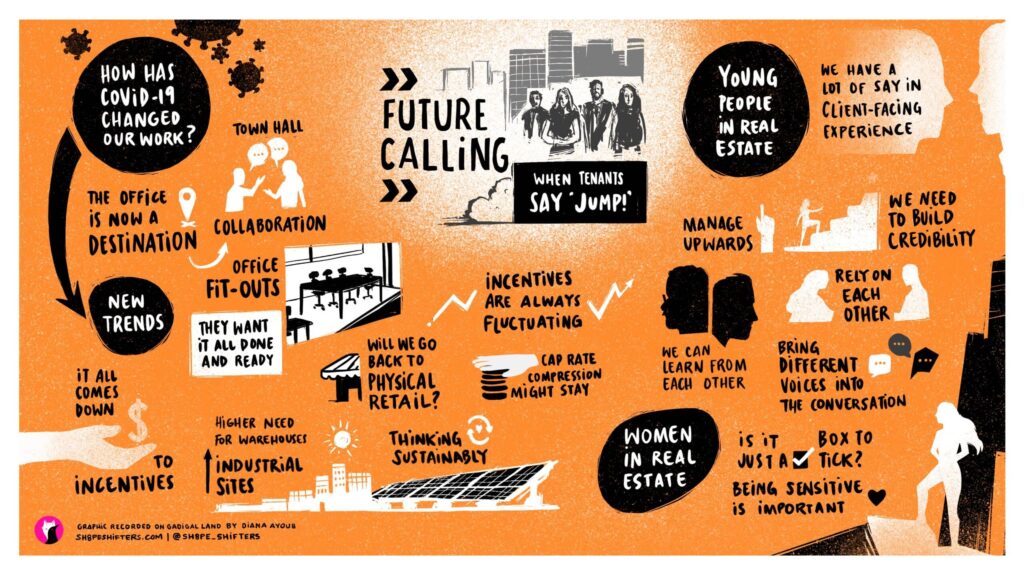 Taking an optimistic position on the uncertain years ahead, the group also discussed the promise of a future where better diversity and representation will lead to better ways to live, build and manage the built environment.
Attendees shared their unique perspectives and experiences as they offered support and wisdom to one another about navigating a career in the property industry.
EG's Future Calling series creates unique opportunities for the next generation of property leaders to collaborate and discuss the future of our built environment. The series will continue in 2022 with discussions on sustainability and more.