EG's entrepreneurial spirit during all market cycles was showcased during the 2023 Financial Year.
Our data-driven approach is the winning formula, ensuring we remain disciplined whilst placing investors at the forefront of our decision-making. Together, EG demonstrated its dedication and ability to capitalise on opportunities for our investors. Next year, the teams ambitions to further advance proceed with six recruits to build and execute new growth strategies.
Hear the key highlights for the year from a few of EG's leaders.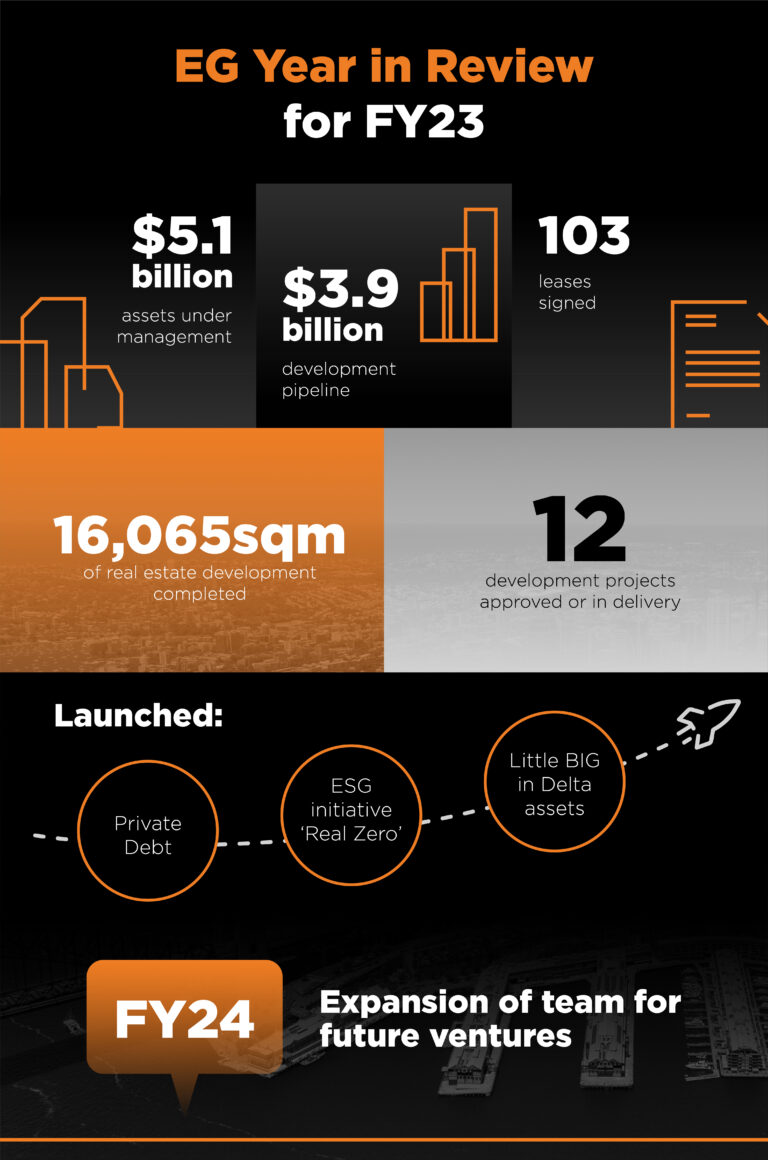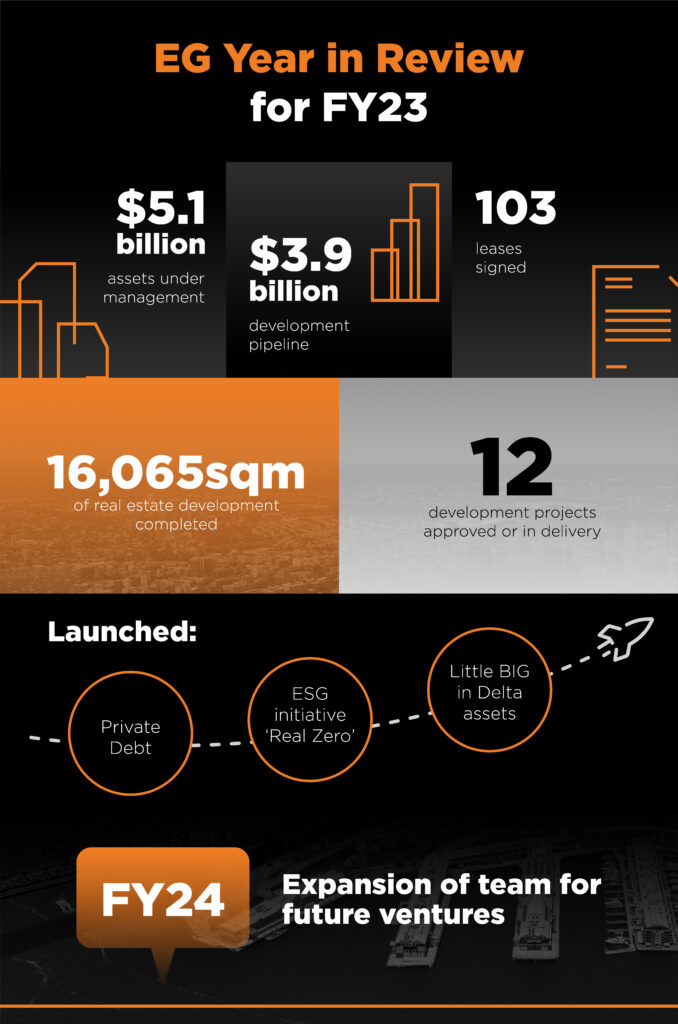 "EG displayed great talent in uncovering opportunities across various market conditions. That's why we launched private debt, generating consistent and secure returns for wholesale investors and family offices. Our disciplined data-driven decision and in-house expertise are applied to ensure extensive assessments take place for each prospective loan to safeguard investor funds.
"We are confident that private debt will gain momentum, with wholesale investors and family offices capitalising on the demand for funds from non-banks. Our team are well-positioned to successfully capture opportunities that facilitate diversification and growth of their wealth."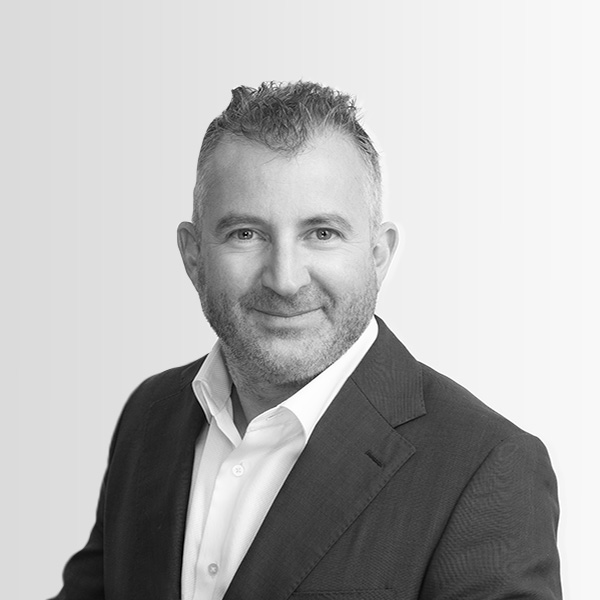 "Each team member worked tirelessly to navigate the fluctuating market conditions over the past 12 months. They juggled numerous stakeholders to manage development projects through the planning, approval, and delivery phase. The fruits of their hard work are visible, with a strong track record of delivering premium real estate to enhance communities.
"Partnerships with leading delivery partners in the industry have protected us from the current downturns within the construction sector. We've remained proactive, initiating the right conversations to gain greater visibility on our stakeholders' position to consistently meet our investors' expectations.
"I am confident that our team will maintain their enthusiasm and focus, as they've done over the years, to manage the 12 development projects approved or in delivery across Australia."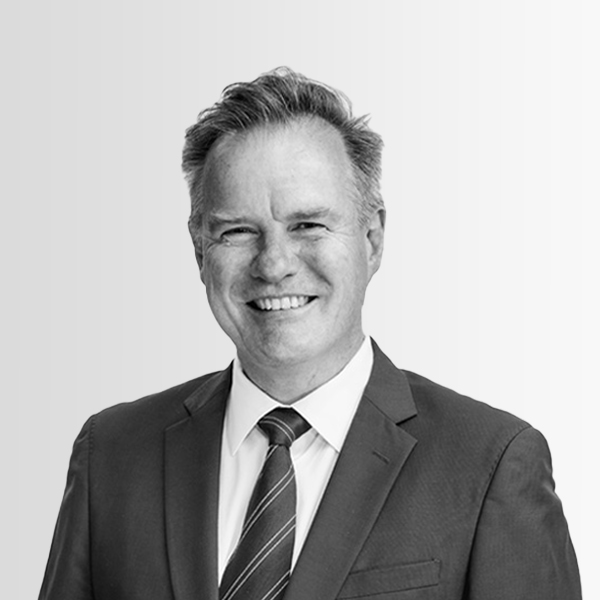 "We are pleased to have seen significant growth in our environmental and social performance over the last few years, and we hope for this to continue.
"Real Zero is EG's ambitious plan to set itself apart in achieving sustainable management practices. Our data-driven approach to reaching zero carbon through cost-effective strategies aligns with renewable practices and positive financial outcomes. The team also invested in introducing 'social' strategies by introducing the Little BIG Foundation to EG's Delta Fund assets. The initiative will look to foster connections amongst tenants, a project the team is excited to launch across our buildings for our investors over the next financial year.
"We are proud to be taking real action that will help achieve true long-term change."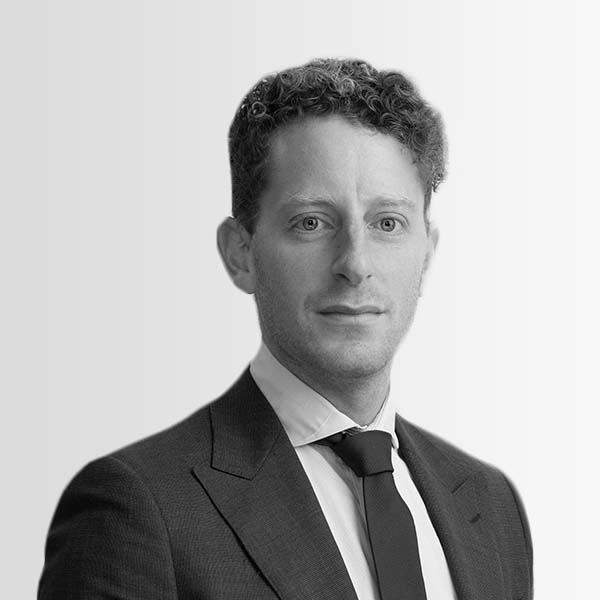 "The past financial year was a prosperous period for our asset management team. Signing 103 leases across industrial and commercial spaces has been a fantastic achievement in ensuring optimal outcomes for our investors.
"Establishing favourable long-lasting relationships with our tenants, leasing agents, and stakeholders has been critical to our success.
"With our innovative thinking and desire to add unique value to our assets, we are excited to navigate the new financial year. Our team will continue to offer investors optimised assets that increase financial outcomes and community benefits."