This year, EG team members are being challenged to explore new and different locations with their friends and families through the launch of the inaugural EG Road Trip Challenge.
An extensive list of exciting NSW destinations has been compiled, with those less than a four-hour drive from the Sydney CBD worth one point, while those over four hours' drive away worth two points. The team must collectively accumulate sixty points by 30 November 2021 in order to warrant a special whole team celebration as the year draws to a close.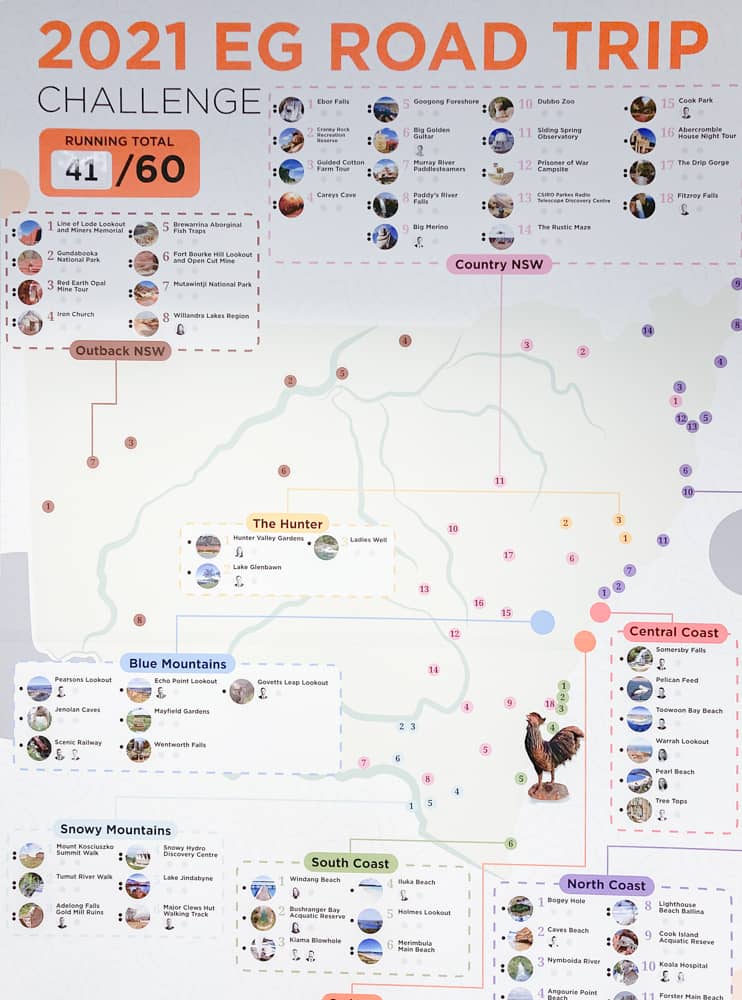 "Getting out and about and enjoying nature is something we didn't get much opportunity to do in 2020. said EG team member, Kooshan Mirzay Fashami. "It's easy to forget how beautiful our backyard is right here in Australia, but such a joy to share it together through these road trip adventures."
Those who visit destinations with other EG team members are awarded extra points towards the initiative, encouraging closer friendships within the team.
Some exciting destinations that have been visited by the team so far include:
Fitzroy Falls, Southern Highlands
Cook Park, Orange
Big Golden Guitar, Tamworth
Willandra Lakes Region, Mungo National Park
Major Clews Hut Walking Track, Tumbarumba
Kiama Blowhole, Kiama
Warrah Lookout, Umina
Koala Hospital, Port Macquarie
Barrenjoey Lighthouse, Palm Beach
Cockatoo Island
EG Grow is our unique personal and professional development program focused on helping you achieve personal, relationship and skills mastery through individual development opportunities and shared experiences. We believe enthusiasm for life beyond work is vital to staying motivated in your role.
To find out more about the team culture at EG, head to our EG Grow page on our website.